The Official Website of Carol Selick
Welcome To My Website!
I'm excited to share with you some important milestones in my music career, as well as the next creative step in my journey!
I have completed Beyond the Song, winner of the 2022 Firebird Book Award in Biographical Fiction and Women's Fiction. It's an autobiographical novel based on my adventures in the music business, during the late Sixties and early Seventies. The book also highlights my mentorship and collaboration with legendary songwriter Rose Marie McCoy.
My book is available on BookBaby and Amazon. Click on either link below:
You can contact me about Author Visits where I'll be performing original songs as well as my favorite singer/songwriter songs featured in my book.
I so enjoyed writing this book, that I'm going back to my music roots
to create a program of original music from that era. I'll be performing my own songs, along with songs by my favorite female singer-songwriters. It's high time for a tribute to the strong, amazingly talented trailblazers who hugely influenced my musical development. A big THANK YOU to: Laura Nyro, Carole King, Joni Mitchell and Carly Simon!
You can watch an interview with Calvin Schwartz about writing Beyond the Song
HERE.
About Carol
Carol Selick is a vocalist/songwriter who sings jazz, rhythm and blues, pop and originals. She performs in the Tristate area at outdoor concerts, jazz festivals and popular clubs and concert venues. She has been a regular performer at Princeton's Salt Creek Grill, with her husband, jazz trumpeter and vocalist Gordon James.

Carol is a gifted songwriter and she wrote in the 1970s and '80s with Hall-of-Famer Rose Marie McCoy, whose songs were performed by Nat King Cole, Louis Jordan, Maxine Brown, Ike & Tina Turner, Elvis Presley and other luminaries.

Carol's recordings include two CDs featuring a mix of standards and her own work: Life Is Believing In You and Just Gonna Think About Today, which includes "Let Me Bring Out the Animal in You," co-written with McCoy. She is also the featured vocalist on Gordon James's Come on Down, released in March 2019, a CD showcasing original compositions on which Carol performs two of her own songs, "Cuddle Queen" and "Weary Women's Blues."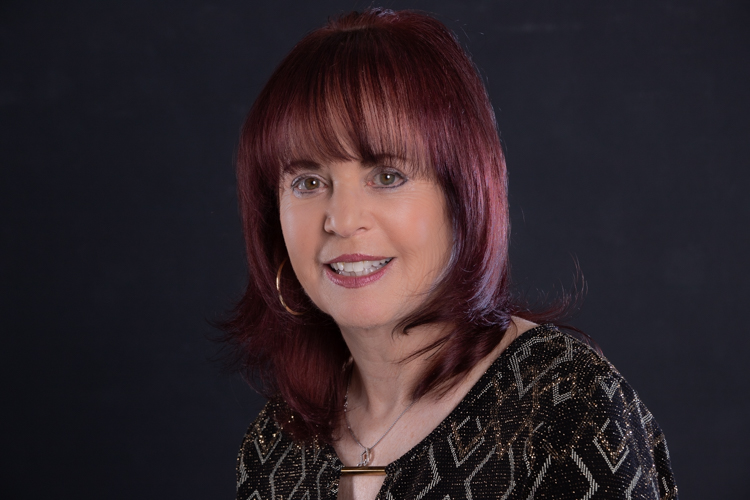 "Carol Selick's vocals are clear and melodious with sly undertones on such songs as "Cuddle Queen" and "The First Time I Saw You."
Read More
Tribute to Rosie
New Heritage Theatre's "Tribute to Rosie" celebrating the 85th birthday of prolific songwriter Rose Marie McCoy. Performances by: Faye Adams, Maxine Brown, Ella Garrett, Freddie Scott, Carol Selick, Gyle Waddy, Baby Washington and Lonnie Youngblood, featuring the Fred McFarlane Band.